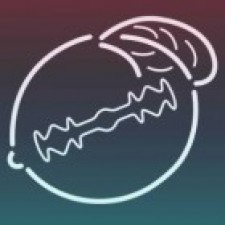 Oakland, California, September 24, 2016 (Newswire.com) - In the next instalment of partnerships with Bay Area artists, Razor Blades and Lemonade unites with local artist Li-D, in recognition of his creativity and tenacity. Li-D is the creative alias of La'Darius Whitfield, a talented visual artist, who has been developing his artistic style and applying his art to a variety of formats, including textiles and tattoos. Li-D was born and raised in Baton Rouge, Louisiana, but now lives in the Bay Area to hone his craft with his mentor Tai Henderson (A.K.A. Thaviper).
Li-D developed his passion for creative art growing up in Baton Rouge, taking his inspiration from Asian pop art, such as anime and manga comics, and TV shows like Dragon Ball Z. Even from the young age of 6, Li-D would draw and create his own characters and plotlines as a form of expression and creativity. Growing up in Baton Rouge, Li-D often felt like an outsider, finding his passion in the expression of his observations and thoughts through art. With the encouragement and guidance of his mentor in the Bay Area, Li-D continues to develop and discover his art form as an manifestation of what's within.
Driven by the inspiration he gained from the Japanese art form, Li-D pursued his own study of anime and manga art techniques in an effort to build a repertoire of artistic ability and a diversity of artistic expression. Although the style of his art is inspired by the Japanese form, the content is inspired by what he sees and reflects upon in the world.
One of the major themes that Li-D draws upon in his art is the juxtaposition of the human mind under the influence of technology and the freedom, beauty and support of mother earth and nature underneath it all. Trees are a major feature in many of Li-D's works, and in the same vein as the Razor Blades and Lemonade message, for him they symbolize turning a negative into a positive.
For Li-D the different characteristics, qualities and features of different trees also reflect the different aspects and personalities of the people he observes around him, particularly women, and this observation is woven into the art and characters he creates as well. For Li-D, artistic creation and expression begins with inspiration, which is followed by creating a concept to work around. With the formation of a logical concept comes the ability to create a story and add in the depth of complex and intricate details that help to bring his art to life.
Reflecting on his journey, the development of his art, and where he came from, Li-D resonates with the RBNL philosophy of turning the negatives into positives, the harsh razor blades into sweet lemonade. Li-D has taken many of the experiences from his life, from the disconnect he felt growing up, to the reflection on the contrast of technology and nature, and turned them into captivating art forms he hopes will inspire, encourage and unify people.
You can see more of Li-D's art and connect with him on Instagram @evo_li.d and read more about Li-D's story and the partnership with Razor Blades and Lemonade at the RBNL website.
Source: Razor Blades N' Lemonade
Share: