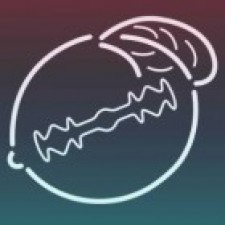 California, United States, October 18, 2016 (Newswire.com) - For the month of October, fashion label Razor Blades and Lemonade are teaming up with video production team Proxclusiv M to talk about art, expression and transforming negatives into positives. The Proxclusiv M team is made up of Sean, a.k.a. Wethepartysean and Kezi, who have built Proxclusiv M into a versatile and high quality video production team, working with some of the most well-known artists in the Bay Area, including Mozzy, Lil Yase, Nef The Pharaoh and Kamiyah. With the level of drive and passion within Proxclusiv M indicated by the fact that they keep their camera equipment in the back of their cars at all times, always ready to shoot, this creative team are sure to keep making great strides in their art and work.
Sean and Kezi both grew up in the Bay Area, so their roots have always been here. When his high school years were coming to an end, Sean wasn't sure what to do in terms of college. One subject that had always interested him was photography, so he decided to take classes in Graphic Design. At this time, his form of art and expression came under a lot of criticism by others in his class, so he fell out of interest in the conventional graphic design classes. During this time, Sean had taken up a job at Jamba Juice just to get by and pay for his schooling. But by chance, get started to become interested in video editing and taught himself camera skills and video production.
At this point Sean leveraged the negatives into positives. Although he didn't have a computer of his own, he used his school's computer to edit and finish his videos and his work gradually started to gain recognition, and was bringing in an income. He began to take filmography more seriously, making it his sole profession, and showing his commitment and dedication by keeping all his camera equipment in his car ready to get a call for work at any time. Eventually Sean started getting calls to do 2 or 3 videos a week and already he was making double what he earned at Jamba Juice.
Kezi got involved with video production when he was leaving LA, and Sean invited him to come back to the Bay Area to help him with his growing business. Kezi was actually hesitant at first, but decided to join forces with Sean to form Proxclusiv M. Since that time, their career has taken off, with their video editing and production skills leading them to high profile work with well-known artists, all within a two-year span. This video production duo embodies the Razor Blades and Lemonade motto of turning the negatives into positives, and now they are reaping the rewards. They still employ the method of having their gear in the car at all times, always ready for a shoot and the next opportunity.
To learn more about Proxclusiv M, tune in for the next RBNL blog post featuring an interview with these video production pros, and check out some of their videos on the Proxclusiv Media Youtube channel.
Source: Razor Blades N' Lemonade
Share: